Goal Getters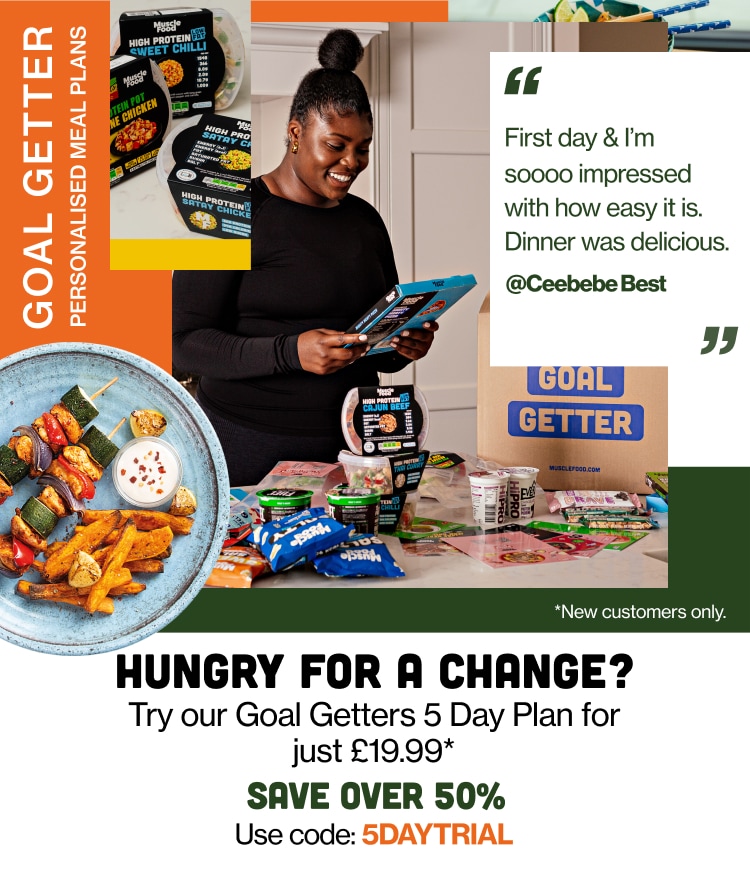 Ready to feel like your best self?
Whether you are looking to lose weight or get lean, introducing Goal Getters, our tailor-made healthy meal plans, expertly developed to help feed your way to your desired goals.
Experience our Goal Getters meal plans today with our 5-day trial, available for just £19.99.
Offering breakfast, lunch and dinner, plus with the option to add on snacks, and all freshly prepared with the nutrition and fuel your body needs, we'll deliver straight to your door for free to give you a taste of becoming a true goal getter.
Tailored to delivering results and all from just £1.66 per meal, it's time to start feeding your ambition.
*This is a subscription service that can be cancelled at any time. Promotion does not apply to future deliveries.