The world of food retail has seen an innovative new kid on the block enter the market in recent years – meal kits.
Helping to revolutionise dinner or lunchtime, meal kits supply pre-measured ingredients and full recipe instructions, which aim to help make the process of cooking at home as simple and hassle-free as possible.
While it's easier than ever to have prepared food delivered to your door, the abundance of takeaways mean there's a lot of not-so-nutritious food available quickly and easily.
Consumers seem to be realising this and these cook-at-home delivery services are offering a more nutritious solution to the "what's for dinner" question.
Companies such as Gousto, Hello Fresh and Abel & Cole have picked up on this trend and become well-known players in the meal-kit market.
Here, Musclefood looks at the reasons behind the increasing popularity of meal kits.
Why Are Meal Kits So Popular?
Convenience
With meal kits, there's no need to take a trip to the supermarket for ingredients. No need to park up, sort through piles of produce or paying for large quantities of ingredients to make one meal.
Meal kits give you everything you need – minus salt, pepper and olive oil – delivered to your doorstep.
Pre-portioned ingredients
Everything you receive in a meal kit is perfectly portioned for one, two or a family sharing a meal.
All ingredients are in the exact amounts required for the recipe, pre-measured, portioned and ready to go, eliminating wasted food.
Catering to different diets
In some households, planning a meal each night can be an arduous task. One person might be vegetarian, one might have a specific food intolerance, another may simply not like one or all ingredients on offer.
Therefore, it can be a real challenge to whip up something that pleases everyone, often leading to a take-away or processed food saving the day.
Meal kits can make meal times so much easier since customers can filter out recipes that do not suit their needs at the point of ordering. Research in 2017 showed that families with children are purchasing these kits 326% more than households without children.
Discovering new flavours
One of the most appealing aspects of meal kits is the chance to try new dishes without the trouble of sourcing recipes and an array of ingredients.
Some of the ingredients you get with your meal kits are not easily found locally and in some cases, it can be difficult to get hold of fresh goods too.
Everything from sauces, marinades and cooking techniques that the average homecook may never get chance to experiment with suddenly become accessible thanks to the ingredients being pre-measured and the instructions clearly written out.
Knowing what you're eating
It is hard to know every single ingredient that goes into a meal you're not preparing or cooking yourself, as much as menu descriptions may help.
A number meal kit services make a point of explaining exactly where the ingredients have come from, including family butchers, organic farms and sustainably caught fish.
Minimal cleaning up
Having pre-prepared dishes requires less equipment which can be no bad thing.
Whether your kitchen is well stocked or not, the maximised recipe efficiency and minimal use of pots and pans means you won't have an overflowing sink in front of you after your meal.
Learning new skills
Many meal kits are aimed at moderately skilled cooks, with the emphasis on making the meal preparation as simple as possible.
Some meal kit solutions will give you a full rundown on how to make certain cuts, certain techniques and tips of the trade to ensure you're getting the most out of the ingredients provided.
These kits can be a great way to learn as you cook.
Musclefood Meal Kits
At Musclefood, we've taken the meal kit concept and made it even more simple and convenient.
Unlike some meal kit companies, you don't need to subscribe to enjoy Musclefood's meal kit solutions, simply add them to your basket when you order, just like any other product!
With a variety of delicious dishes on offer, from Pasta Kits to stir-fries and curries, we've got something to tickle all tastebuds.
Take your dinners to the next level.
Nduja Pork Pasta Meal Kit394 kcals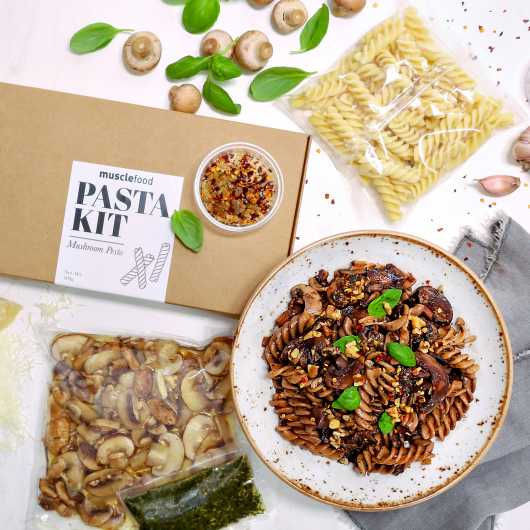 Mushroom Pesto Pasta Meal Kit343 kcals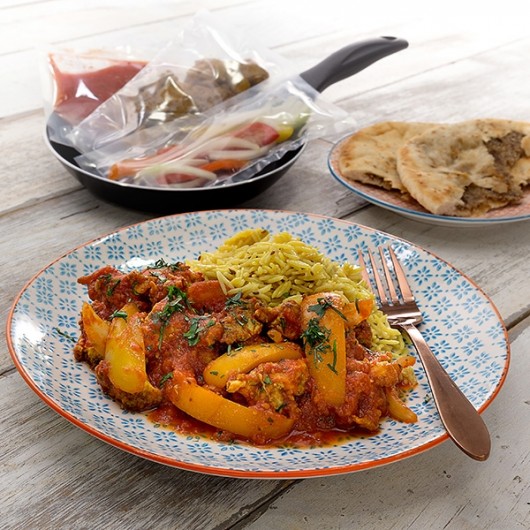 Easy Cook™ Chicken Balti Curry Kit218 kcals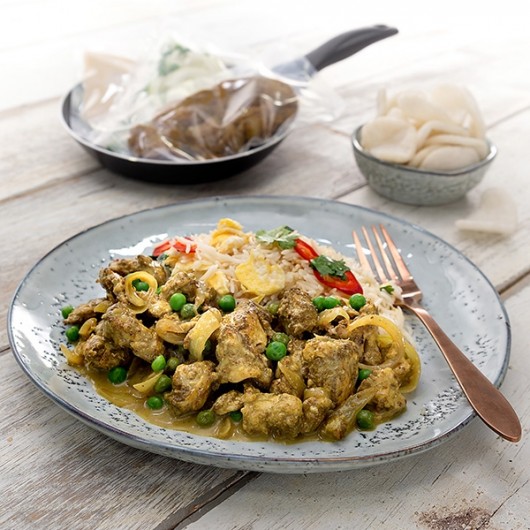 Easy Cook™ Chinese Style Chicken Curry Kit264 kcals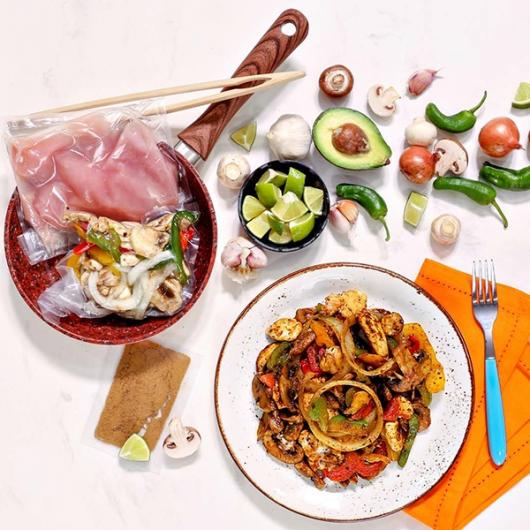 Easy Cook™ Chicken Fajita Stir-Fry Kit206 kcals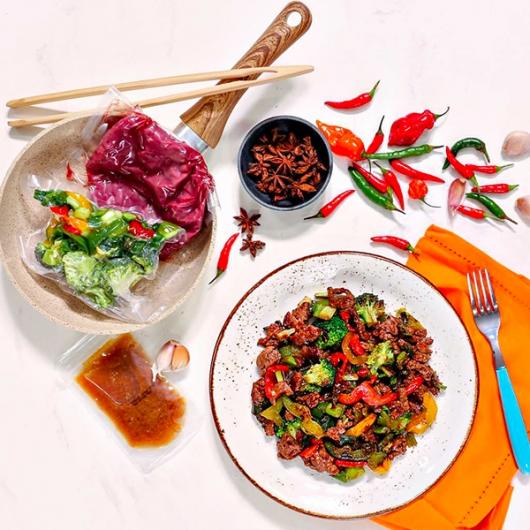 ---