Difficulty Getting To Sleep? Five Ways To Trick Yourself Into Sleeping Page Four
4. Squeeze and relax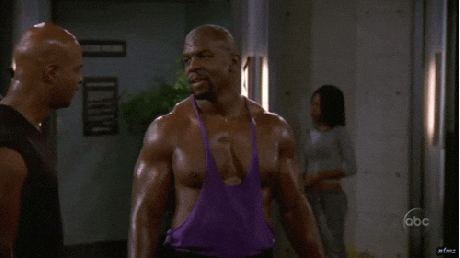 Feel tense? Get all of that tension out by squeezing muscles and releasing.
---
It's no secret that we don't just feel stress and tension in our mind, it's also reflected physically through feeling a bit stiff in the muscles.
This will keep you up, so let's get rid of it. Take a deep breath in, tense those muscles and release as you slowly breathe out.
This is also a great exercise in mindfulness, so take a load off whenever you're really feeling the pressure.
Have YOUR say in the comments!
READ MORE
Cheeky cheat meal? You may want to put that plate down because it's HOLDING YOU BACK!
From worrying about fitting in airplane seats, to becoming one formidable boxer, check out Kathryn's transformation!
Nutty for Peanut Butter? You are going to LOVE our Great Taste Award Winning Peanut Butter!