Engineered for the toughest workouts. Reign incorporates natural caffeine, zero sugar, zero calories, BCAA's, L'arginine and b vitamins with absolutely no compromise on taste.
Available in 4 delicious flavours: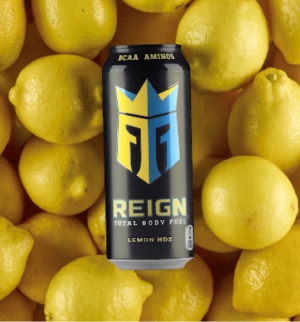 Lemon Hdz
Sweet and Tart flavours that will brighten your day.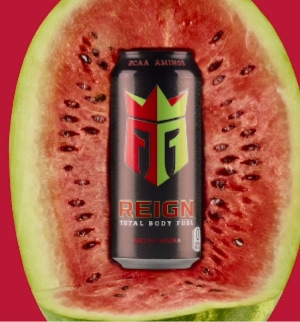 Melon Mania
Sweet Summertime watermelon with a side of wild.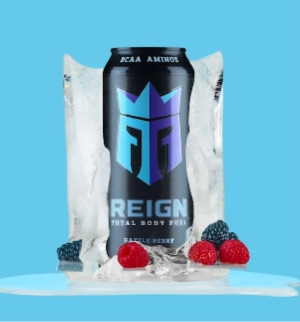 Razzle Berry
A melody of sweet blueberry and tart raspberry.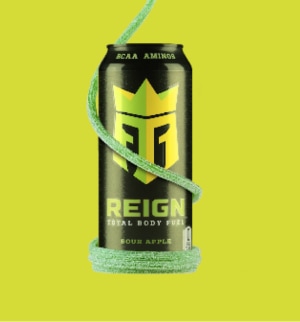 Sour Apple
Where sweet meets sour, a flavour that will tempt your tastebuds.
Why Add BCAAs?
Each can of Reign contains the highest quality BCAAs (Leucine, Iso-Leucine and Valine). These essential amino acids are not produced in the body and are therefore crucial components of a balanced diet. BCAAs, along with L-Arginine and B Vitamins may help muscle recovery after a hard-hitting workout.
Customer Reviews:
"I love it! No crash and the taste is funky and fresh"
★★★★★
"My favourite of the flavours (Melon Mania) and at a great price! Will order with my musclefood orders again"
★★★★★
"This is absolutely unreal!! The best pre-workout out there by a mile! I have the best workouts with this and NO CRASH"
★★★★★
Fuel For EVERY Type Of Workout