Don't hydrate to participate, grab the drink that'll take you across the line.
HydroSport is non-carbonated for easy drinking backed with Monster's acclaimed energy blend.
…Just 15 Calories per bottle!
Refresh, Refuel, Recover
Striker
A refreshing blend of lemon and lime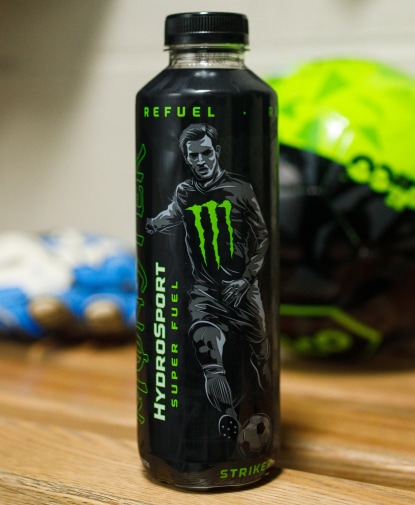 HydroSport offers a serious caffeine kick, with 200mg of natural caffeine per 650ml bottle, giving you the energy you need to give it your all on the field. Plus, with zero sugar and zero calories, you have all the benefits of a performance energy drink, but built for sport.
HydroSport will help hydrate when you need it the most. Electrolytes are critical for rapid and sustained hydration and help maintain peak physical performance and electrolytes lost in sweat
After working to your limit, BCAAs (Branched Chain Amino Acids), along with Magnesium, Vitamins B3 and B6 may help to reduce tiredness and fatigue.