POLL: Why Do You Skip The Gym?
Skipping those gym sessions? Be honest, we're all guilty of it…

Whether you're feeling too tired, overwhelmed by work or intimidated by the relentless meatheads in a gym, everybody has a reason that they feel is worthwhile

We want to know what YOUR reason is in our poll below
"No gym tonight, mate. I'm just far too tired." A common sentence muttered by people who skip the gym. The problem is this quickly becomes a habit, so why skip in the first place?
---
If you stop and think, chances are no matter how much of a gym addict you really are, you've probably skived on the odd session of two.
So what are the common reasons? Well they can be broken down into 4 main categories.
1. "Work gets in the way." You've just returned from a manic 10-hour shift, and you're REALLY not in the mood to go lift.
2. "It's too expensive to go to the gym." This one is a bit more of a dubious reason, what with all the £10-15 per month gyms cropping up all over the UK! But if your nearest place is a Virgin Fitness centre, then our sympathies are with you…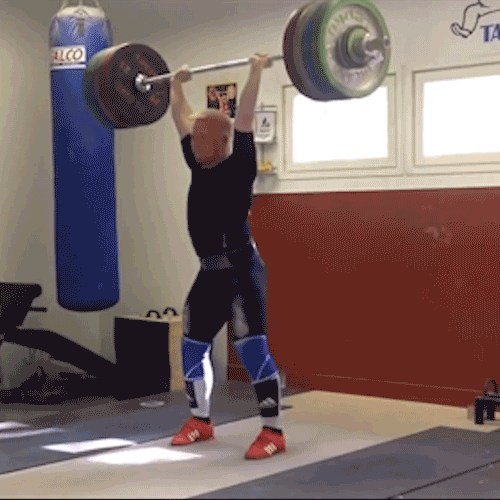 3. "Other people in the gym intimidate me."
---
There are some really scary dudes out there on the gym floor. Whether it's that loud tank of a man who roars with every rep, or the training MMA fighter whipping out some impressive roundhouse kicks. All of these are people to ignore.
4. "I'm just too tired to train." This is the common one. Whether it's feeling the slight hangover after a night out or just shattered from your big day of activities, many will text in this common reason.
So what is your reason? We want to find out… Let's call this the "Great British Fitness Skipping Poll." (catchy)
Pop your answer below.
Share your voice in the comments!
READ MORE
How good is your gym etiquette? Take the quiz now!
From the football pitch to the WWE - we speak to Stuart Tomlinson A.K.A Hugo Knox...
Introducing Pure Steak - the purest meat experience we offer! Enjoy a mouth-watering rump without the fat