MuscleFood Discount
This is the official page for MuscleFood discount codes and offers. We have a variety of quality money saving offers for you to enjoy across all of our food and drinks, especially on our quality meat hampers and health food and protein products. If you are looking for the lastest MuscleFood discount codes for 2020, then we have something for everyone! From £20 off muscle food products to huge savings on our meat hampers. Why not search our offers below.
| | | |
| --- | --- | --- |
| NEW5 | Get 5% off for new customers only. | Copy Code |
| BF4FREE | Black Friday Extended! Buy 1 hamper & get 4 free saving over £45 | View Offer |
| CHICKFREEDEL | Buy 5kg chicken breasts & get free delivery | View Offer |
| CHICKSTEAK35 | Save over £17 when you buy our best chicken & steak selection | View Offer |
| SNACKWEEK10 | Get a free week of meals & snacks when you buy one week - from £2.09 per meal | View Offer |
| No Code Needed | Build your Own hamper & save up to 25% | View Offer |
MuscleFood Student Discount
CALLING ALL STUDENTS! GET 10% OFF
We offer student discount in partnership with UNiDays, this is a great way for students to enjoy up to 10% discount on MuscleFood products. For instant access to this discount simply register and verify your student status with UNiDAYS®.
Click the link to get started.
View Offer
MuscleFood Top Offers
We put together unbeatable deals on some of our most popular products and hampers, so you can enjoy our award winning meats at incredible prices! This week, my word do we have some offers for you.
View Offer
MuscleFood Goal Based Hampers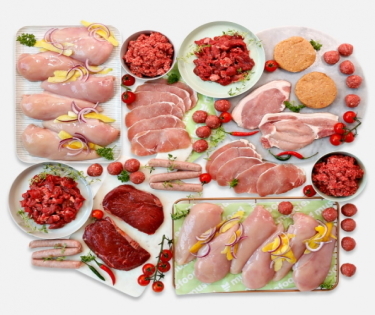 Whether you are a new or existing MuscleFood customer we welcome you to our range of Goal Based hampers. Ranging from £25-£80 depending on how many people you want to feed whether it be one or two people, you will save money on weekly meals as our goal based hampers can cost as low as just £1.08 per meal with a selection of our bestselling products.
Why not give MuscleFood a go and try our goal based hampers.
View Offer