Delicious with almost anything, Nando's range of PERi-PERi products provide a mouth-watering blend of PERi-PERi (African Bird's Eye Chilli), lemon, garlic and spices with varying degrees of heat that will satisfy PERi-PERi beginners through to fiery heat seekers. Whether you're having chicken for dinner, a salad for lunch or meal prepping for the week, there's something in our range for all PERi-PERi fanatics!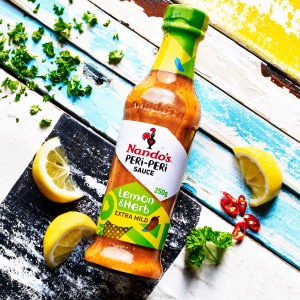 PERi-PERi Sauce:
Nando's signature sauce – try it on chicken, want it on anything.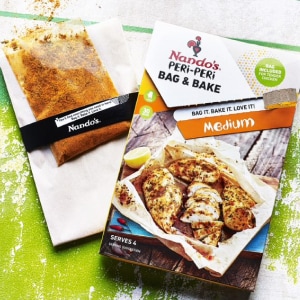 Bag & Bake:
Tasty chicken or veggies in 30mins? It's in the bag!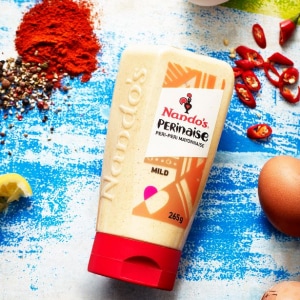 PERinaise:
Flavour up with PERinaise. Creamy mayo with a delicious hint of PERi-PERi spices.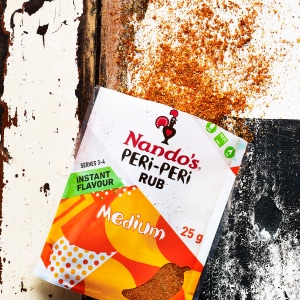 PERi-PERi Rubs:
Rub onto chicken, meat or veggies for an instant hit of flavour.